Indonesia is a competitive and secure place for business investment. Indonesia is a country with abundant natural resources, a 240-million-strong domestic market and a GDP of US$ 1.2 trillion. Robust domestic demand has allowed the economy to grow steadily at between 6-7 percent.
Property Development
Fantastic undervalued real estate is available in Indonesian CBDs, with strong potential capital gains in the medium and long term. Demand for retail, office and residential space is continuing to rise on the back of strong economic growth. Foreigners are technically not allowed to own land in Indonesia, but registered foreign companies can purchase titles for the right to use or build. Foreign residents can also hold strata title for apartments for up to 70 years. In 2014, Indonesia had the fastest-growing luxury property prices in the world, with growth strongest in Jakarta and Bali. There are also promising opportunities in Sulawesi and Flores.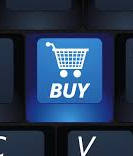 E-Commerce & Web Portal
With one of the highest smart-phone penetration rates in the world, this sector is expanding rapidly as Indonesia's growing middle class consumes online. The country has about 75 million internet users and the number is expected to pass 100 million in 2015. Retailers seeking to expand their business with online shoppers are encouraged by rising e-commerce spending. Most online shoppers in Indonesia are female and the most popular items purchased are clothing, shoes and bags. Sales are growing for electronics, vehicle accessories and many other products. An increasing number of companies and agencies are going online, providing opportunities for website developers and information technology specialists.
Consultancy
As Indonesia transitions to a modern economy, brain-based businesses can find niches in many sectors of the economy, with specialist consultants of all kinds required. Executive headhunting has become commonplace due to talent deficits in certain sectors. Entering the consulting business and providing and providing advice, guidance and talent for clients in specialized areas can lead to tremendous growth opportunities. Management, technical and marketing consultants are required across an array of sectors, including construction, natural resources, digital and information technology, manufacturing, automotive and education.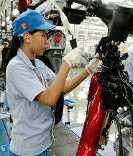 Manufacturing
The manufacturing sector is growing by over 7% per annum, driven by business expansions, new factories, increased production and new investment. This growth has also increased Indonesia's imports of factory machines. Manufacturing accounted for 24% of GDP in 2013, with the country's expanding middle-class and competitive workforce luring more foreign investors. Strong areas for investment include electronics, textiles, palm oils, automotives, footwear and chemicals.

Tourism & Accomodation
Whether you want to establish a cafe, restaurant, yacht charter operation, dive resort, hotel or spa, the opportunities abound. Indonesia has some of the world's most beautiful tourist destinations. Popular locations include Bali, Yogyakarta and Lombok. There are also many emerging destinations, especially in eastern Indonesia. High cultural diversity and natural beauty helped to attract 8.8 million foreign visitors in 2013, reaping revenue of US$10.05 billion. In 2014, domestic tourists are expected to make 251 million trips, while 9.2 million foreign tourists are forecast to visit.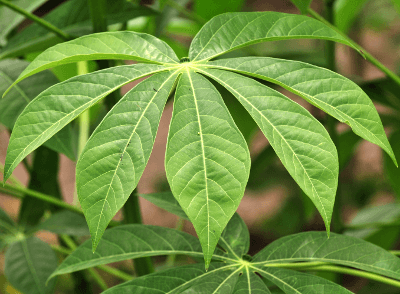 Food Crops & Plantations
Indonesia's land is extremely fertile and supports a diverse array of flora and horticulture products. Opportunities exist for business expansion into food crops and cash crops, given the imperative of food security for its 247-million population. A number of high-value crops, with the right value-adding research and handling technology, also present opportunities for development. Indonesia imported some US$ 1.7 billion of horticulture products in 2013, with the value expected to rise to US$ 2 billion in 2014.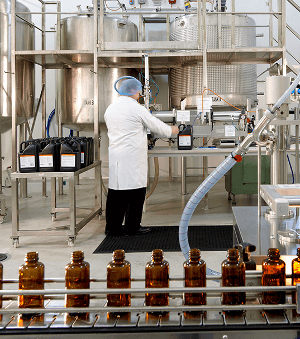 Pharmaceuticals
Indonesia's US$ 6 billion pharmaceutical market is one of the fastest growing in Asia, expanding at an annual rate of 12.5%. The country's healthcare sector is worth US$ 23.5 billion and could reach US$ 30 billion by 2016. Rising government healthcare expenditure and growing life expectancy are behind this robust growth, a trend that is set to continue. Indonesia's drug spending per capita was just $20 per person in 2010, compared to $50 in the Philippines and $100 in Vietnam. However, Indonesia's per capita pharmaceutical spending is rising quickly, and expected to reach $150 per person in 2015-2016.
Oil & Gas
The mainstay of the Indonesian economy, and currently undergoing rapid growth due to high oil prices and high domestic demand. Indonesia has 3.18 trillion cubic meters of proven gas reserves, making it the top ranking country in Asia for gas reserves. Indonesia is a key exporter of natural gas. Indonesia has been a net importer of oil since 2004, owing to strong domestic consumption, but sizable reserves may lie in eastern Indonesia. The government aims to increase oil production to one million bpd by offering new exploration rights, favorable tax treatment and improved production splits. The government has highlighted several recent discoveries at deepwater sites as fundamental to the continued development of the nation's petroleum industry.
Mining
Indonesia is the world's biggest exporter of thermal coal and is rich with mineral deposits including coal, gold, tin, nickel, copper, and bauxite. The country ranks in the top 10 globally for its minable reserves of gold, copper, tin and nickel ore, and in the top 20 for coal reserves. Mining and quarrying accounts for about 10% of Indonesian GDP. A new Mining Law introduced in 2009 bans the export of raw materials and instead requires companies to process and refine their minerals within Indonesia. The government in 2014 relaxed the ore export ban on certain concentrates for some companies. Legal challenges to the law, as well as ministerial and presidential regulations, are aimed at providing greater certainty for investors.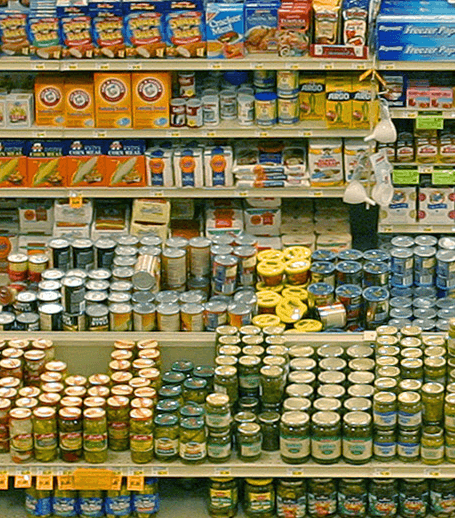 Food & Beverage Industry
Indonesia's food and beverage industry has expanded robustly in recent years, thanks to a growing middle class with rising purchasing power at home, as well as stronger export demand. The industry projects sales of Rp 850 trillion in 2014, up 6% from 2013's Rp 800 trillion. Over 92% of this is expected to be from the domestic market. Development of organized retail infrastructure and modern retail outlets across the country's cities has also played a part in fostering this growth.
Transportation & Transport Equipment
Indonesia is aggressively building transportation infrastructure in order to strengthen connectivity within the archipelago. This is targeted at reducing the country's high logistics costs (presently at about 24-27% of production costs) and enhancing competitiveness. Large-scale infrastructure projects have been outlined by the government, with a program of investments worth Rp 4,000 trillion until 2025, of which 44% is for infrastructure. Indonesia is rapidly becoming a centre of international automotive production, due to strong domestic demand. In 2013, 1.1 million cars and 7.7 million motorcycles were sold.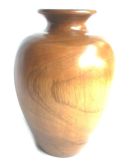 Furniture & Handicraft
Establish your own furniture workshop, be it small or large, to produce your own high quality, custom-designed furniture, cheaply and without go-betweens, and with total control over design, quality and costs. Indonesia is an attractive market as a furniture manufacturing base due to competitive wages, skilled craftsmen and access to raw materials. Readily available materials include teak, mahogany, rattan, bamboo, mindi (white cedar), acacia and plywood.
For Investors Seeking Indonesian Projects
High-Intensity Horticulture in Batam
Batam-based Principal is seeking equity and technology partners to establish a high-intensity horticultural operation in Batam, Indonesia, to serve the Singapore market. Whilst at this moment the cost of energy does not make this type of production profitable, within 2-3 year's time, with the further development of solar and energy storage technology, energy costs will drop to a point where it will be feasible to develop large-scale, indoor, controlled environment production. Thus, prepare for this drop in energy prices, Principal wishes to set up a pilot operation to test all systems, and to develop computerised control programs. This pilot will take about 18 months to develop. Once the pilot has been proven, and all technology is in place, additional capital will be required to purchase land and factories in Batam in preparation for the moment that energy costs make this type of production feasible. For the pilot, additional equity of USD 250,000 will be required. Email to biotech@okusi.id.
High-Speed Bali-Lombok Ferry Service
The principals of this business have invested over USD 2,500,000 in high speed (45 knot) executive style shuttles that provide a unparalleled level of comfort while reducing travel times. The vessels, due to the unique technology employed have a substantial economical advantage over all current operators. Viewed against the large and growing demand for services, currently served by poor quality competitors, there is scope for a reasonably sized transport and excursion business. Funds are now needed to further establish shore facilities in Bali and to expand the fleet further. Please visit www.SeaShuttle.com and click [Investor] to register.