Complete Indonesian company establishment package for Foreign Direct Investment (PMA) including all foreign investment approvals, articles of incorporation, government registrations, local licensing, tax numbers. 100% foreign-owned companies are now possible in many fields of business.
The common term for an Indonesian foreign direct investment company is "PMA", which stands for Penanaman Modal Asing, meaning Foreign Direct Investment.
An Indonesian PMA company is any company with any percentage of foreign share ownership.
PMA companies are established on the basis of a defined business activity, that requires the approval of the Indonesian Investment Coordination Board (BPKM).
Fields of business activity that are open to full or partial foreign ownership can change from time-to-time, however most business fields of interest to foreign investors are open. Consult with Okusi for the business category that is right for your purposes.
Fee includes:
Investment Permit – Document research, review & preparation, investment approval permit.

Company Incorporation – Preparation of Articles of Incorporation, Deed of Establishment.

Operating Licenses and Other Permits – Domicile Certificate, NPWP-Tax Number/s, Company Registration, document submission and follow-up. Note: Additional fees for payment of local licences and permits may be required for areas outside of Jakarta, Bali or Batam. You will be made aware of these costs before we proceed with your company.

English Translations of all important company documents.

Bank Account assistance for opening new accounts.

Free Single Entry Business Visa Sponsorships, if required, while company establishment is in progress.

Free Advice on matters such as Staff Recruitment, and Community and Government Relations.
The entire process usually takes less than 20 days.
Permanent Business License (IUT) – After obtaining principal license, PMA companies are obliged to process a permanent business license (IUT). This license is required to process other specific permits, such as import permits (API-U). Fixed cost is Rp. 6,216,000.
Nominee Shareholder Services: In the event that you wish to engage in one of the specific business sectors where Indonesian shareholding is mandatory, Okusi can provide a professional shareholder – a company, not a person – to hold these shares for you until such time as you might find a true Indonesian partner. Fixed cost is Rp. 14,430,000/year. See Professional Shareholder Service for full information.
Company Domicile Services: Okusi provides company domicile services in Jakarta, with an address in the center of the city, starting from just Rp. 14,430,000/year. See Company Domicile Services for full information.
Note: Okusi Associates is prepared to take over partially-completed Indonesian company establishment processes, in most cases. Please call if you've found yourself in this situation.
Terms: 50% advance payment, balance upon issuance of company Deed of Establishment.
See Also: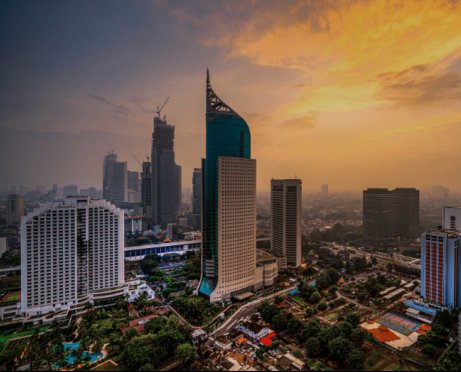 ---